Discover Keolis' vision of tomorrow's mobility at autonomy 2021 on 19 and 20 May 2021
2nd May 2021
Keolis is a headline partner of the sixth edition of the Autonomy exhibition, which, as in 2020, will be held in a 100% virtual format. More than just an exhibition, this event is an authentic platform for exchanges and meetings dedicated to innovation, bringing together all the players in sustainable and intelligent mobility alongside cities and local authorities. In this exhibition, Keolis will be presenting its vision of tomorrow's mobility and its latest innovations. Our experts will present Keolis' vision of mobility as well as the company's latest innovations during conferences and roundtables discussions.
OUR EXPERT'S SPEECHES
WEDNESDAY 19 MAY 2021
Autonomous mobility: Societal acceptance and skills development. From 11:00 a.m to 11:30 a.m. (CET)

Presentation by Scheherazade ZERKI, Director of the New Mobility services at Keolis Group.

Autonomous mobility services can offer a more inclusive mobility: better accessibility as well as territorial and economic equity. The willingness of territories to set up new trials is nevertheless essential to develop new projects. Furthermore, the arrival of fully autonomous operations will have an impact on jobs, requiring to define future standards for remote supervision and fleet management. Keolis is already anticipating these challenges by preparing and training operators and supervisors for the evolution of their daily tasks.

How the Euroregion Nouvelle Aquitaine Navarre Euskadi takes up the challenge of mobility « without borders ». From 2:10 p.m to 2:50 p.m. (CET)

Roundtable with Bertrand BILLOUD, Head of Marketing and Communication Kisio Digital (Keolis Group), Thibaut FRANÇOIS, Regional Director of Kisio Digital, Peio Barrenetxea Jurado, Project Manager for Territorial Cooperation at the Euroregion Nouvelle Aquitaine Navarre Euskadi, and Eluska RENEDO, General Director of the Public Transport Authority of the Basque province of Gipuzkoa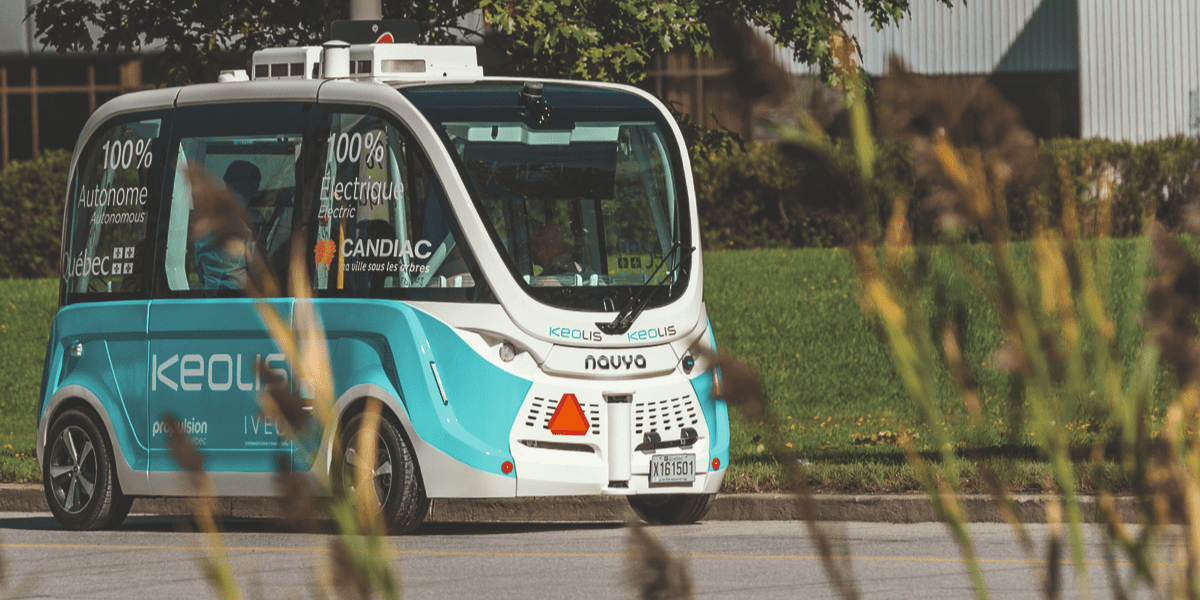 THURSDAY 20 MAY 2021
Autonomous Mobility at the service of territories. From 9:30 a.m. to 10:10 a.m. (CET)
Roundtable Discussion with Scheherazade ZERKI, Director of the New Mobility services at Keolis Group, Sophie BLANC, Marketing and Prospective New Mobility Manager at Keolis Group, Estelle CHEVALLIER, Head of Intermobility and New Mobility at Île-De-France Mobilités, and Emmanuel VEIGA, Director of Mobility of the Saint-Quentin-en-Yvelines Agglomeration Community.
Autonomous mobility now makes it possible to respond to new use-cases. After numerous testings, territories are ready to consider this mode of transport for the public transport offer. Île-de-France Mobilités, Keolis (the operator) and the community of Saint-Quentin-en-Yvelines have launched together the first regular autonomous shuttle service and made a commitment on the level of the quality of the service based on the same principles as on the bus lines of the Île-de-France transport network.
Is my bus crowded? Track, inform and predict crowds abord public transports: the experience of Velizy. From 11:40 a.m. to 12:20 p.m. (CET)
Roundtable Discussion with David O'NEILL, Study and Advice Director at Kisio, Arnaud JULIEN, Innovation, Data and Digital Director at Keolis Group, and Sylvain Beaugé, Marketing and Sales Director at Keolis (Secteur Yvelines – Hauts de Seine)
Sustainable Mobility: How can we tend towards a 0-gas emissions mobility ? From 4:10 p.m. to 4:50 p.m. (CET)
Speech from Pierre GOSSET, Industrial Executive Director at Keolis Group.
To attend the speeches of our experts and to meet them after the exhibition, register here. Or visit the Twitter account @groupeKeolis.